Welcome to
Reads Landing Brewing Company Welcome to
Reads Landing Brewing Company Highway 61 Construction Updates
There will be access to the brewpub throughout the construction process and we will be open our regular business hours for the duration. The detour is a short scenic drive up over the bluff through rolling hills, farms and beautiful vistas overlooking the river valley. A welcome change of pace! An alternate route would be to take the Wisconsin Great River Road Highway 35 from Red Wing to Wabasha, then go north only 3 miles from Wabasha to Reads Landing!
Great Food. Good Times.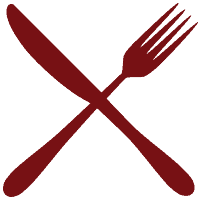 Our diverse menu of fresh salads, flatbreads, burgers, meat and pasta dishes is far from your typical bar fare. So whether you're in the mood for a hearty meal, something light or just a beer and an appetizer to share you are certain to find something you will enjoy at Reads Landing Brewing Company.
Currently On Tap
RLBC is currently brewing handcrafted beer on-site. A nice assortment of craft and commercial brews are also available in bottles. The unique selections will change often with the seasons. For those who prefer other libations, we have a full bar, a wine list, beer flights, bourbon flights and tequila flights.
Entrée Special: Egg Salad Sandwich on Croissant, served with choice of side
Drink Special: Cigar City Brewing Oatmeal Raisin Cookie Brown Ale
Reads Landing Brewing Company is located in a historic, two-story store front building right along the Mississippi River. With an unobstructed view of the river, you can watch the boaters in the summer and the eagles in the winter while enjoying lunch, dinner, or just an afternoon snack.