Visit Reads Landing Brewing Company to view bald eagles on the Mississippi River.  Read's Landing is 5 miles north of Wabasha on The Great River Road, Hwy 61.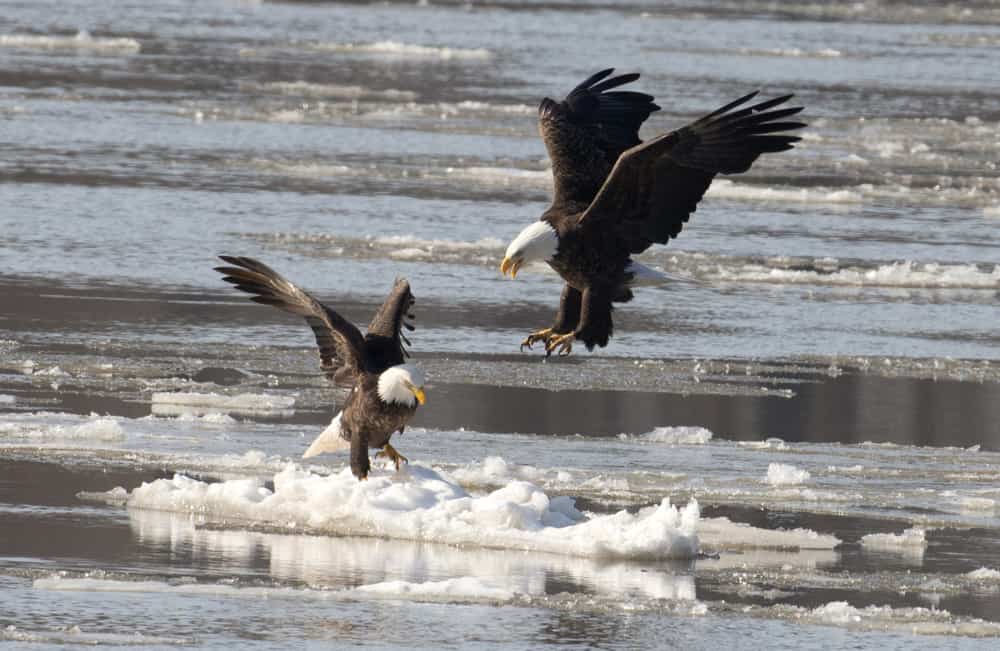 WINTER BALD EAGLE COUNT – 12/29/2017
Wabasha – Ad. 3 + Juv. 0=0
Reads Landing – Ad. 53 + Juv. 18=71
Lake Pepin – Ad. 47 + Juv. 14=61
Red Wing – Ad. 15 + Juv. 9=24
Dam #5 – Ad. 36 + Juv. 19=55
Alma – N/A
Buffalo City – Ad. 4 + Juv. 2=6
From the National Eagle Center in Wabasha
Adult bald eagles are at least 4-5 years with white head and tail. Juveniles (Juv.) are less than 4 years of age and have not yet developed a white head and tail.
The Read's Landing floodplain forest is one of the best places to watch bald eagles in the midwest. The flow of the nearby Chippewa River emptying into the Mississippi River helps keep the waters open in winter. Here eagles congregate over the open water to feed on fish and waterfowl. While here, also keep an eye out for wintering rough-legged and red-tailed hawks, common mergansers, and common goldeneyes.