Calling all train enthusiasts! Reads Landing Brewing Company sits adjacent to the Canadian Pacific Railway running from Wabasha to Lake City. The unobstructed view of the Mississippi River and CP Railway makes our restaurant an ideal location for train watching in Minnesota.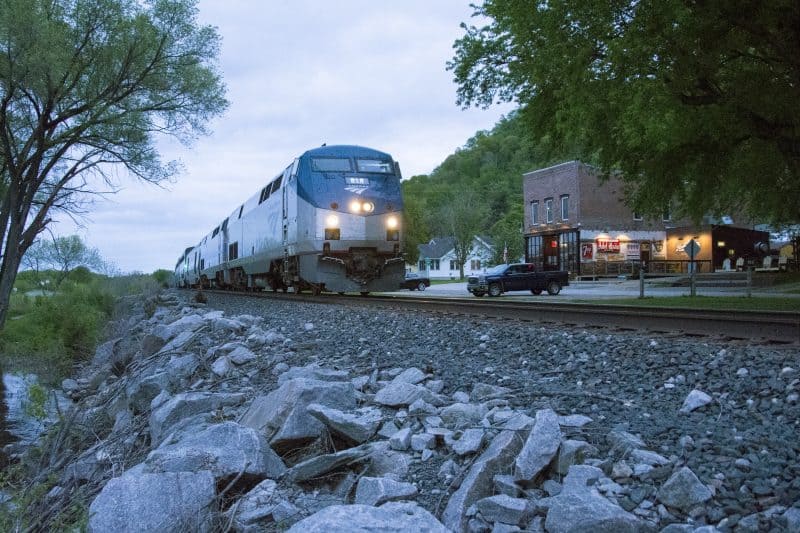 When you stop at Reads Landing, you are guaranteed an amazing view of at least one train passing . The Mississippi River offers an beautiful backdrop for the freight trains and coal trains as the pass through Reads Landing. We also offer one one the few unobstructed views of the railroad and river along the highway from Wabasha to Lake City. If you are lucky, you will even have a chance to view the Amtrak pass by.
While you wait for the next train to come through, find a seat on our open outdoor patio and order a beer or homemade meal while you watch the wild bald eagles soar over the tree tops and the boats motor by on the river.